Teaching Your Child at Home In Kindergarten Is A Great Option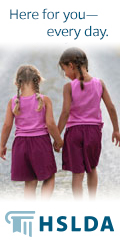 Don't be in a rush to send your child to kindergarten. Children who stay at home with loving one-on-one attention do better in the long run. It's not about trying to be "school." It is more important to teach them to love and serve God and to love others. Please consider keeping your child at home for kindergarten. It's one of the best choices you can make. You'll be glad you did.
Homeschool Kindergarten Curriculum
The following resources are proven and inexpensive but superior resources for homeschooling.
Complete Homeschool Kindergarten Curriculum
Reading Curriculum for Kindergarten
Language Arts Homeschool Kindergarten Curriculum
Mathematics Homeschool Kindergarten Curriculum
Science Homeschool Kindergarten Curriculum
Social Studies Homeschool Kindergarten Curriculum
Bible Kindergarten Curriculum
Health and Physical Education Courses
Art Courses
Kindergarten Curriculum on this page:
A Light for My Path
A Light for My Path: An ABC Book Based on Psalm 119
ISBN-13: 9781942110035
A Light for My Path is a beautifully illustrated book to teach the English ABCs and the Hebrew alphabet to your beginning reader.
Author Carman Davis wrote this well-planned and thoughtful book with four purposes in mind.
A Light for My Path is meant for reading aloud with your child. It's a snuggle up cozy book for parent and child to share.
Teach your child the English alphabet. The ABCs are illustrated with one of God's creations such as the ant for the letter A. The word that is shown on the page is one from Psalm 119. It's delightful how each page after A shows a small image from the previous letter. What a fun thing for your child to find as you read aloud.

Cleverly, the capital A stands next to the word that starts with the lower-case letter on each page. It's another way to teach the alphabet basics to your child.

Another goal of A Light for My Path is to help light your child's way to a love of God's Word. After all, isn't that why most of us are teaching our children at home?

The author carefully selected important Bible words for each letter of the alphabet. Adding these words to your child's vocabulary will help him to understand the Bible better.

The fourth purpose of this book is to teach the Hebrew alphabet. Each of the 22 letters of the Hebrew alphabet corresponds to a stanza of Psalm 119. Knowing the Hebrew alphabet may lead the way for your child to learn Hebrew. Hiding Psalm 119 by memorizing it through repeated readings over time will help your child navigate the rest of his life according to God's Word.

How gentle and sweet like honey is that?
A Sample is available as a download at the Publisher's Website
Ages: Great for preschoolers to elementary ages.
The Three R's
The Three R's
ISBN-13: 9780880620741
Good advice on what and how you should teach in K-3 from a Christian perspective. If you have small children and you want to homeschool, The Three R's is a great book for starting.
"Three resources in one – Reading, Writing, and Arithmetic! Learn how to take the mystery out of teaching the early grades with this practical, down-to-earth guidebook from Ruth Beechick. The Three R's is divided into three sections that are tabbed for easy reference. The Reading section tells how and when to begin phonics, and how to develop comprehension skills. The Language section shows how to develop written language skills naturally, in the same way children learn oral language. The Arithmetic section explains how to teach understanding of math concepts, and not just memorization of facts."
There is a bonus: A removable 2-sided wall chart for phonics and arithmetic.